Changing Marriages Changes the World
Marriage and family are the backbone of our society. The health of our country depends on the health of the family.
Healthy marriages produce healthy families. Healthy families produce strong communities. And strong communities result in an overall healthy society. A restored marriage does much more than just restore a marriage. It has the potential to change everything around it…including our world.
"If I could offer a single prescription for the survival of America, it would be to restore the family."
"The strength of our nation lies in the homes of its people."
"The family is the first, best, and original Department of Health, Education, and Welfare."
"Everything rises and falls on the health of marriages and families."
When we started to attend marriage counseling, I made $10.49/hour, and our hour-long sessions were $125/hour.  Something (or someone) had to give!  Fortunately, someone who cared about my marriage paid for Star and me to attend our sessions.  Sometimes two times a week! 
As a result, our lives were changed, our marriage was rescued, our family was transformed, and our legacy will be forever different. And in a small way, our world is different because God restored our marriage. 
Unfortunately, not everyone has someone like that. I don't believe money or anything else should stand in the way of a willing couple getting the help they need. That's why we started Marriage Revolution.
Our mission is to provide help and hope to couples without letting money stand in the way.
Your Dollars Empower Our Outreaches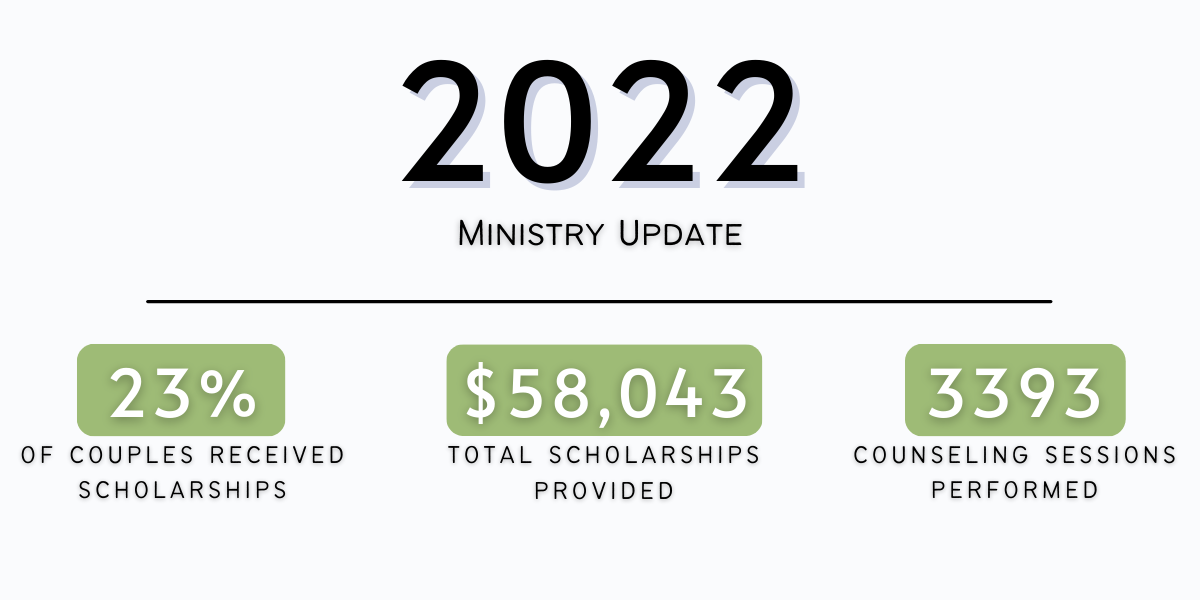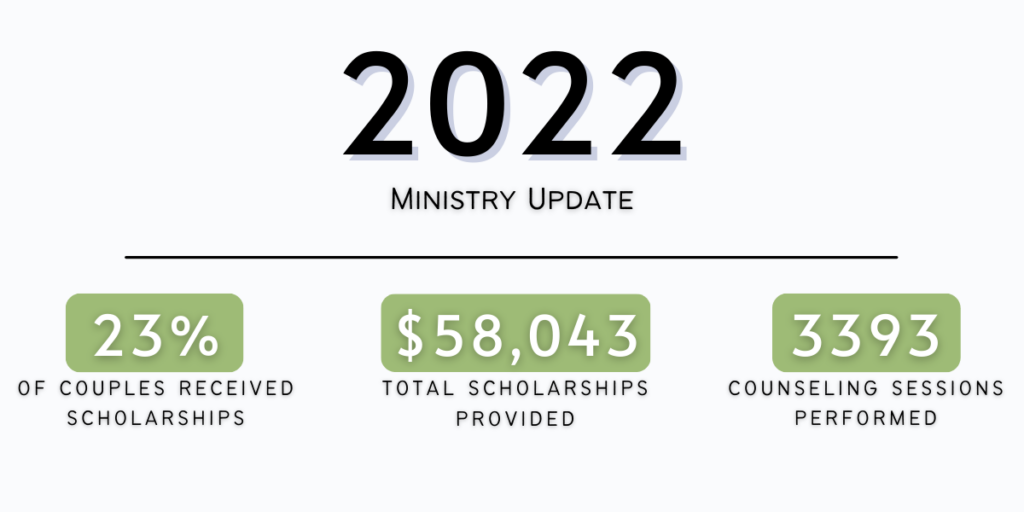 God has used the counselors at Marriage Revolution to help me break free from the mental bondage that had held me captive for a very long time.  My freedom wouldn't have happened if the donors hadn't helped me to see the counselor. I want to thank all of them for having beautiful hearts to help others and for their generosity in giving to those in need. I am changed because they care and believe in doing the Lord's work. Thank you so much for your help! 
My counselor heard me, prayed with me, directed me back to all my blessings, and reminded me to show grace to those we love. Sometimes all you need is a little help, understanding, and prayer. Without the reduced fee for the sessions, I'm not sure I could have afforded so many. 
Thank you so much to the scholarship providers for Marriage Revolution! Your generosity has blessed me more than you can imagine. I am beyond blessed to be able to have Godly counsel as I continue this journey. My conversations help equip me to be a better wife, friend, and servant. Thank you again for your financial support of this ministry. It truly is appreciated!
I am a preacher's wife and foster mom. I love both of those roles, but the weight of those roles can get very heavy at times. It is such a huge relief to have a place to receive Christian counseling at a price our family can afford with this scholarship. Having this safe outlet for counseling has allowed me to walk through and process the grief that has come with fostering. It has made me a better wife, mom, and Christian. I honestly can't say thank you enough!"
Without your help, I would have had to stop counseling after just a few sessions. I have extremely limited resources and was faced with some unexpected expenses that made it impossible for me to pay bills and attend counseling.  Through your generous gift, I have been able to continue counseling and find hope in the help I receive there.
Your donation has provided me with a tangible demonstration of God's love. When hope was lost, and I thought I couldn't get the help I so desperately needed, you (through your donations) came alongside me and graciously told me that you care deeply about me. I may never meet or speak with you, but you have wrapped your love around my family and me in a way that is not just comforting but deeply healing. Thank you for your generosity and love.
I am grateful for the support you have provided to this wonderful ministry that has benefited individuals like myself and continues to help build better marriages.
Growing International Influence
What started out as a 1 person ministry has grown into a nationally recognized ministry with international influence. God has allowed us to impact over a million couples around the world since 2010.
We currently have offices in Texas in The Woodlands, Conroe, and Dallas.
All of this is made possible through our generous financial support team and past clients "Paying it Forward" by making donations to this ministry. As a donation-based 501(c)(3) ministry, Marriage Revolution depends upon the financial help of people like you to meet the vast needs of married couples.
We want to personally ask you to make a 1-time donation to this ministry or join our monthly financial support team to help us continue to help even more couples around the world!
Thanks in advance!