I know the most important thing you can do for your marriage.
I have worked with a wide variety of clientele over the years. They have varied racially, socially, economically, and educationally. My counselees have come from all manner of backgrounds: religious and secular, stable and dysfunctional. Yet two things are shared by 95% of those who sit with me in my office: Their marriages are struggling, and they fail to spend consistent time with God in His Word.
You may find it surprising that those two things are related, but the consistency across my practice is undeniable. Building a good marriage is hard work and takes love, patience, kindness, faithfulness, gentleness, and self-control (among other things). The Bible calls those traits "the fruit of the Spirit," meaning they grow in our lives when we spend time cultivating our relationship with God.
Because the fruit that Christ produces in us is essential to a healthy marriage, investing time in your relationship with Christ is the most important thing you can do for your marriage.
Do you spend regular time in God's Word?  Do you pray to Him daily?
The truth is that even Jesus needed regular time with His Heavenly Father (Mark 1:35; 6:46; Luke 5:16; 6:12). If Jesus spent time with God in order to live a godly life and fulfill His calling, how much more do we need to know His Word and to talk with and hear from God regularly? (Answer:  Much, much more!)
Jesus teaches us the importance of regular time with God in John 15:5 when He says, "I am the vine; you are the branches. If you remain in Me and I in you, you will bear much fruit; apart from Me, you can do nothing." Good fruit grows when we abide in, remain with, and stay connected to Jesus Christ. If we don't walk with God, we do not bear the fruit of God.
I have a sign posted on the bulletin board in front of my desk. It's a quote from the 19th-century man of faith and prayer, George Mueller. It says,
"The first great and primary business to which I ought to attend every day is to have my soul happy in the Lord and to obtain food for my inner man by meditation on God's Word."

George Mueller
Some people call that business a quiet time. Pastor Greg Ogden defines a quiet time as "a period of time we set aside in advance for the sole purpose of a personal meeting with our Savior and Lord" (Greg Ogden, Discipleship Essentials, p. 35).
Why should you have a quiet time?
Greg Ogden gives three reasons:
It pleases the LORD. He redeemed you for a reason: a personal relationship.  The most significant offer of the gospel is fellowship with God.
You receive benefits: information, instruction, rebuke, correction, training, encouragement, power, pleasure, and protection.
Jesus had a quiet time.  (Mark 1:35)
The truth is that you are as devoted to God as you choose to be!
So why do we fail to live out a consistent devotional life? Is it because we really don't believe it will do us any good? Is it because we don't have any desire to spend time with God? Is it because we like living fleshly lives? I believe the answer to these questions is the same, NO!
2 Reasons This is Hard
I believe we fail to live a consistent devotional life for two reasons.
REASON ONE
We fail to live out a consistent devotional life because we fail to make ADJUSTMENTS in our lifestyles that pave the way for successful obedience.
Henry Blackaby, in Experiencing God, writes, "Our tendency is to want to skip the adjustment and go from believing God to obedience" (128).
How many times have you heard or read the truth of God, been convicted of your need to change, resolved then and there to obey God and follow the truth, but failed to hold to your new course of action? (If you are like me, many times!)
Here's what I think we do. In our sincerity of effort, we try to cram our Solution or Resolve or New Idea into an already packed schedule or filled block of time, and then we become disappointed because we fail to stay with it over the long haul. Why? Because we fail to make the changes, the ADJUSTMENTS, in our daily lifestyle that prepare the way for successful obedience.
So here are three steps to enacting adjustments:
Schedule it!!! My schedule is as busy as anyone's schedule.  I have found that the best intentions do not often result in success.  I must schedule it to ensure that I will have my time with the Lord or do almost anything that involves an allotment of time.
When scheduling, work backward from when you want to begin your quiet time. The battle for the morning devotional is usually lost the evening before!  This is where the ADJUSTMENTS enter the equation. Begin with the end result in mind. If I need to get myself up at 5:30 AM to have a decent quiet time, then I must go to bed at 10:00 PM. To get to bed at 10:00, I must get ready at 9:30. To begin getting ready for bed at 9:30 and have a little bit of time to myself, I must get the children in bed at 8:30…and so on.
Stick to the schedule!!! When we follow the schedule, it works!  When we don't, it doesn't!
REASON TWO
The Second reason we fail to live out a consistent devotional life is that we are unsure of what to do in our quiet times. The George Mueller quote at the top cites two crucial parts of a quiet time:
Your enjoyment of fellowship with God, that is, to have your "soul happy in the Lord."  It is about your relationship with the Almighty, your Savior.
Activities based in or derived from the Word of God. Your quiet time is to be guided and safeguarded by God's revelation of Himself through the Bible.
Summary
You need a daily quiet time. You desire a daily quiet time. You can have a daily quiet time. 
How?  
Schedule your daily quiet time, including the adjustments necessary to prepare the way for success.  
And remember, your quiet time with God is meant to be a living, dynamic relationship, even friendship, with God, guarded and guided by what He has revealed to us in Holy Scripture.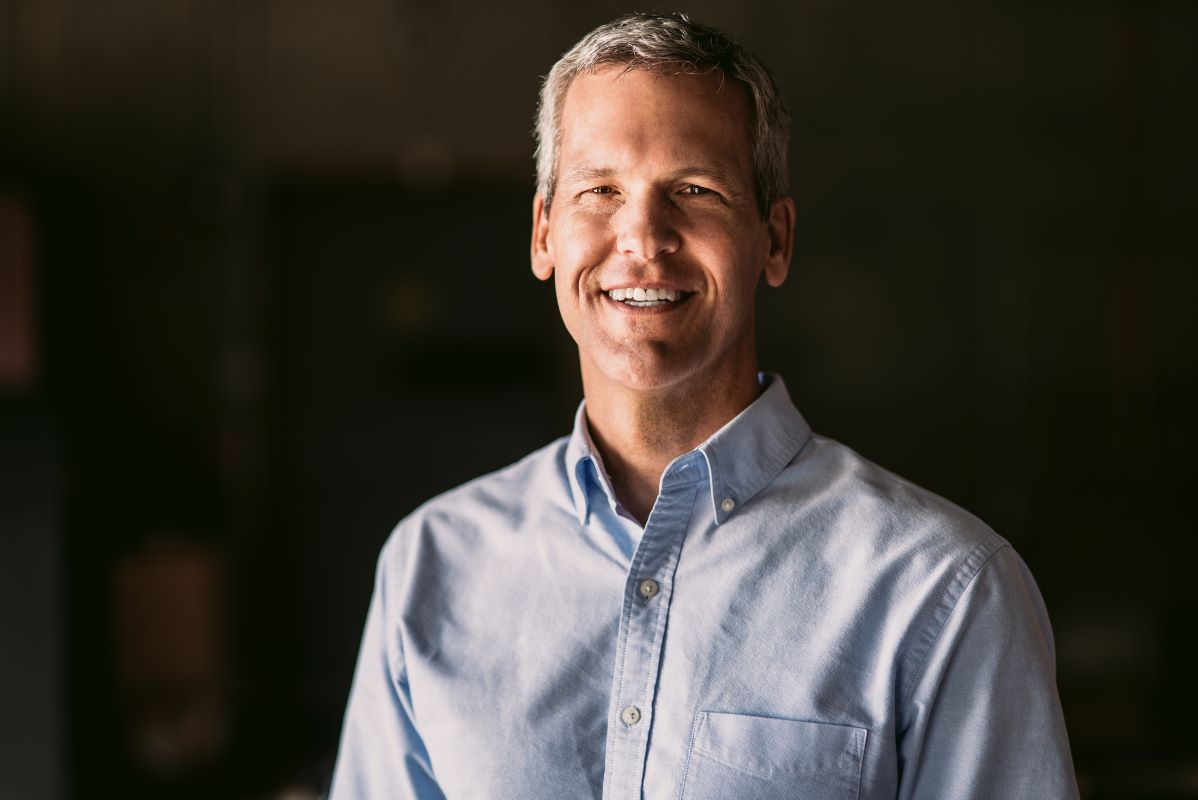 David has been married to his wife Jinger since June of 1987 and they have 3 children. He resides in Richardson, TX where he counsels couples with Marriage Revolution.