I hate to break it to you, but you've been lied to.
And, you're being lied to every day. What's worse is you probably don't know the extent its happening. But make no mistake, it is happening. Constantly. Every day. And, the lies are coming from multiple sources…
The lies are coming from media, music, news, billboards, social media, and unfortunately from some of our well-meaning friends and even some pastors, just to name a few.
In order to recognize the lies, we must be inebriated in the truth. Yes, inebriated! That's the idea behind what Paul was talking about in Ephesians 5:18:
"…don't be drunk on wine…Instead, be filled with the spirit."
As it relates to marriage, I want to inebriate you with truth about marriage with this post. I want you to become addicted to this truth.
Read it, think about it, challenge it, examine and repent how you have been enticed with the lies, and celebrate how you have been given grace to live in the truth.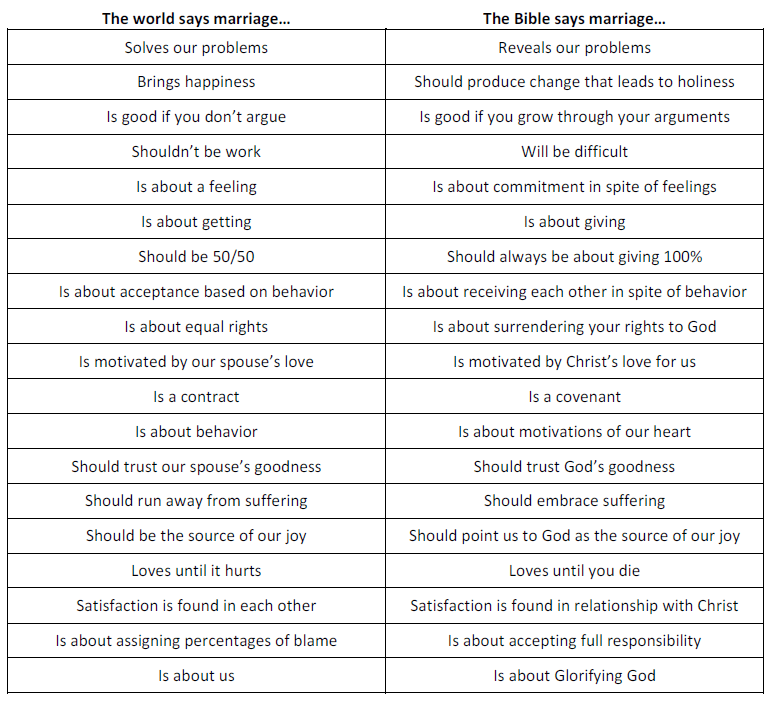 Download the entire E-Book, "You're Being Lied to. The Truth About Marriage and How to Make it Work".
Your marriage is struggling because you are believing one of these lies about marriage. I know this isn't very counselor like, but I have a message from your spouse and from God…
PLEASE STOP IT!
Yes, living out the truth about marriage will be difficult (1 Cor 7:28). And, it will require you to stop serving yourself and start serving God and your spouse. And I know it goes against every thought (Isaiah 55:9) and inclination in your body (Genesis 6:5).
But regardless of how your spouse responds, there is joy on the other side (Habakkuk 3:17-19). I know this according to the truth in God's word, but I also know because as I started to believe and apply these truths to my very difficult marriage relationship 18 years ago, I found joy…
I didn't find joy in my marriage, but I found joy in knowing that I was serving my savior in response to what he has sacrificially done for me.
The creator of marriage has defined the truth about marriage and he desperately wants you to believe everything he says about it is true.
As you start to understand how beautiful each of these truths are, your marriage will be in the best possible place to experience mutual care giving and intimacy the way God designed.
And having tasted it throughout the years I can tell you it's pretty good!